Letter from the President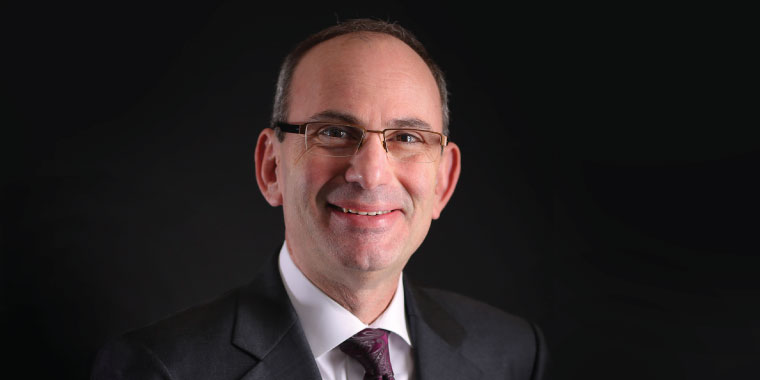 Marc B. Hahn
President and Chief Executive Officer
---
The spring issue of KCU Magazine pays tribute to the lives, learning, compassion and caring of our alumni. When I reflect upon our University's rich and diverse history, I think about generations of ambitious students following a challenging educational journey through osteopathic medicine, the biosciences and, now, clinical psychology. Particularly at this time of year, as we celebrate another graduating class, I am reminded of the transformations many students undergo as doors of discovery are opened to them. And I am hopeful that, as they become our alumni, their foundational experiences at KCU will result in dedication to service and compassionate patient care for decades to come.
KCU has had the great fortune of witnessing 100 years of alumni crossing our threshold, each forging their own legacy. As the years go by, we feel a great sense of loss when we learn of the passing of one of our graduates, but are at once lifted up when we hear of the amazing accomplishments of yet another.
Leonard Smith, DO (COM '54), who passed on December 14, 2017, is one such KCU alumnus who will be greatly missed. Dr. Smith was emblematic of what it means to be a KCU alum, contributing generously not only to his alma mater, but also to the well-being of his communities. We are proud to have Dr. Smith's story grace the pages as our cover feature and provide inspiration for future generations.
Indeed, today's KCU students are well on their way to becoming impactful members of a more than 9,000-member-strong alumni base. Their stories, as well as those of other alumni, are a focus throughout this issue.
As we continue to look for ways to provide value and engage with our many graduates, I would like to remind our alumni of this year's Homecoming event Sept. 13 – 15. As always, we will offer free CME hours to KCU-COM alumni to encourage lifelong learning and lifelong connection with your alma mater. I hope to see you there!
Yours truly,