Alumni Spotlight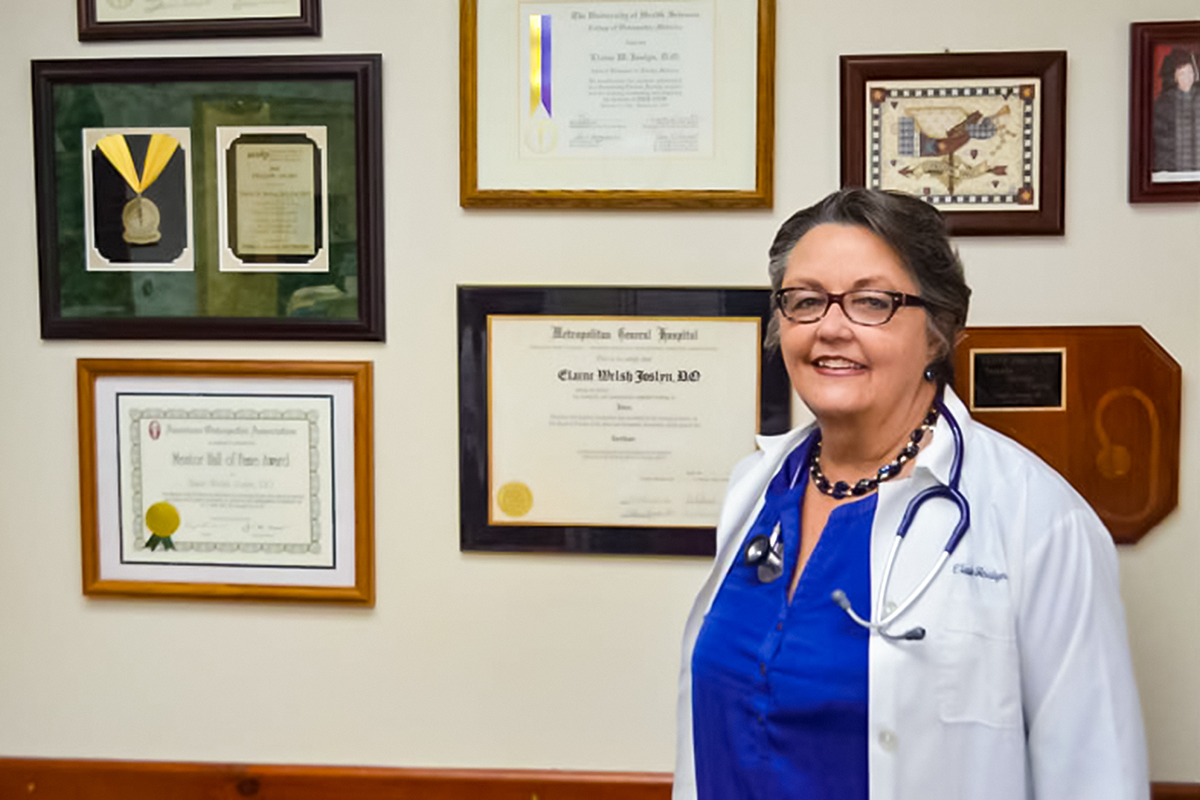 Elaine Joslyn, DO, FACOFP (COM '84)
---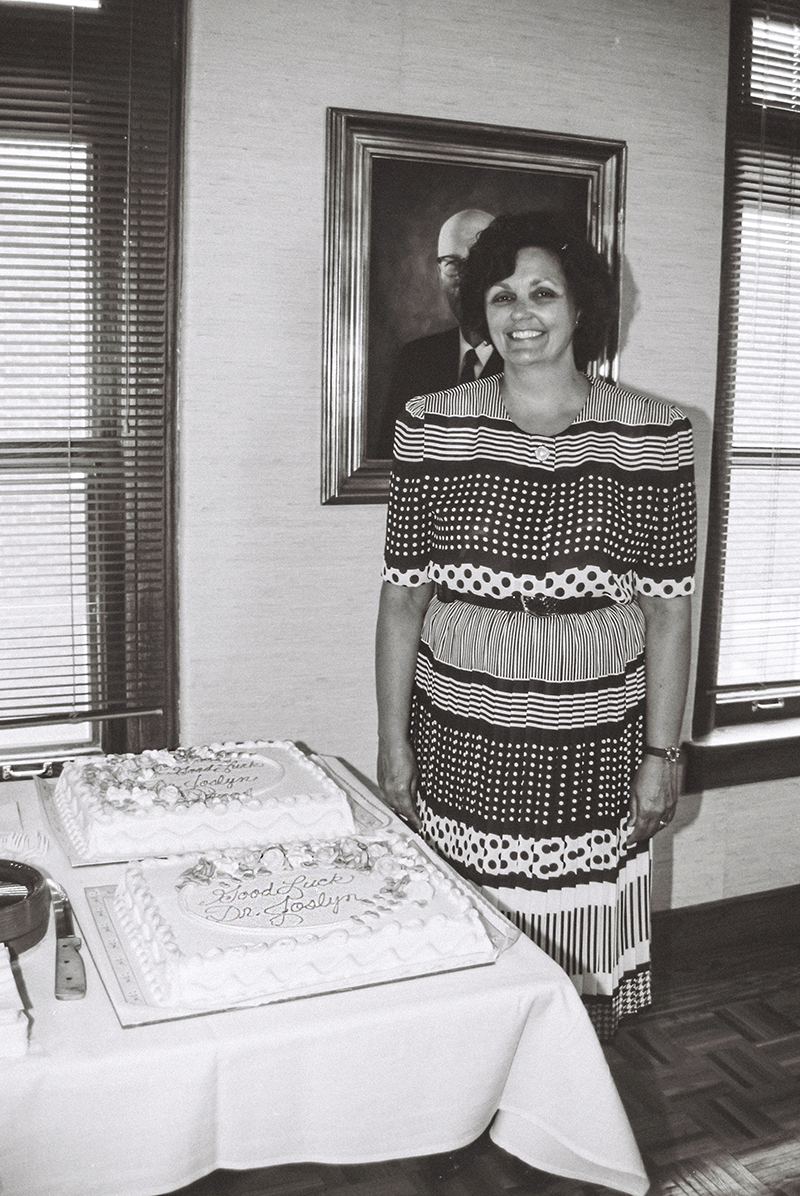 Elaine Joslyn, DO, FACOFP (COM '84) has answered several life-changing calls in her celebrated career as a doctor of osteopathic medicine and noted community activist and philanthropist.
Her dream began in 1963—an exciting time in young Joslyn's life. She had developed an interest in medicine in high school, and as an undergraduate student at Central Missouri State University in Warrensburg, Missouri, she set her academic aspirations on becoming a physician. She married her sweetheart, David, they started a family, and the would-be physician made the difficult choice to abandon her dream.
"At that time, motherhood and medicine just weren't compatible," Joslyn says. "I didn't know what the future held beyond raising a family. But believe me, turning my back on medicine was tough."
Fast forward to the late 1970s when Joslyn—living in the Kansas City area, the mother of three sons and devoted wife to David, an AT&T employee—attended a for-women-only church seminar. The focus was "Women Moving into the 1980s" and during a values clarification exercise, Joslyn felt the reawakening of her dream.
"The workshop leader asked us to reflect on our lives and if we could do anything, what would that look like," Joslyn says. "Instantly the idea of becoming a doctor popped into my mind, but I really thought it was a dream I had moved far, far beyond."
With the encouragement and support of her husband, she courageously applied to medical school at age 36.
Joslyn was accepted to Kansas City University (KCU) College of Osteopathic Medicine and graduated with a strong sense of honor and deep personal calling to fulfill a mission every day to care for people. After completing her internship, Joslyn worked full time at KCU for nine years, serving in three positions: Director of Clinic, Program Director for Residents and Chair of General Practice Department.
Offered an academic role in 1994, she was compelled instead to care for the people in her Northeast Kansas City neighborhood and opened a small private practice, Neighborhood Family Care, Inc., on Independence Avenue in Kansas City, Missouri. Joslyn crafted a personal mission statement and posted it in her office as a daily reminder, "Competent, compassionate osteopathic care."
That personal mission also included serving as medical director of Kansas City's Don Bosco Refugee Health Screenings, where Joslyn provided physicals to countless immigrants. She recalls the ongoing source of inspiration that came from listening to each individual's distinctive story of hope, disappointment and dreams.
Strengthening her advocacy for the medically underserved, in 2005 Joslyn formed Northeast Neighbor to Neighbor, a nonprofit that continues today to provide effective support and access to basic and specialty health care for the underinsured.
Joslyn sold Neighborhood Family Care in 2017 to KC Free Health Clinic, now KC CARE Health Center, a community health partner to KCU. In a seamless transition, her employees were hired to work in the new practice and all of the patients transferred to the new clinic.
Now retired from private practice, Joslyn remains passionate about the solemn responsibility of the doctor-patient relationship, regarding it as the beating heart of health care. She continues to answer the call of helping people, serving on the board of her neighborhood nonprofit, as well as myriad professional and community organizations, including the KCU Alumni Board, the DiRenna Foundation for the Advancement of Osteopathic Family Medicine, Northeast KC CID Board, and a church board.