A Bold Way Forward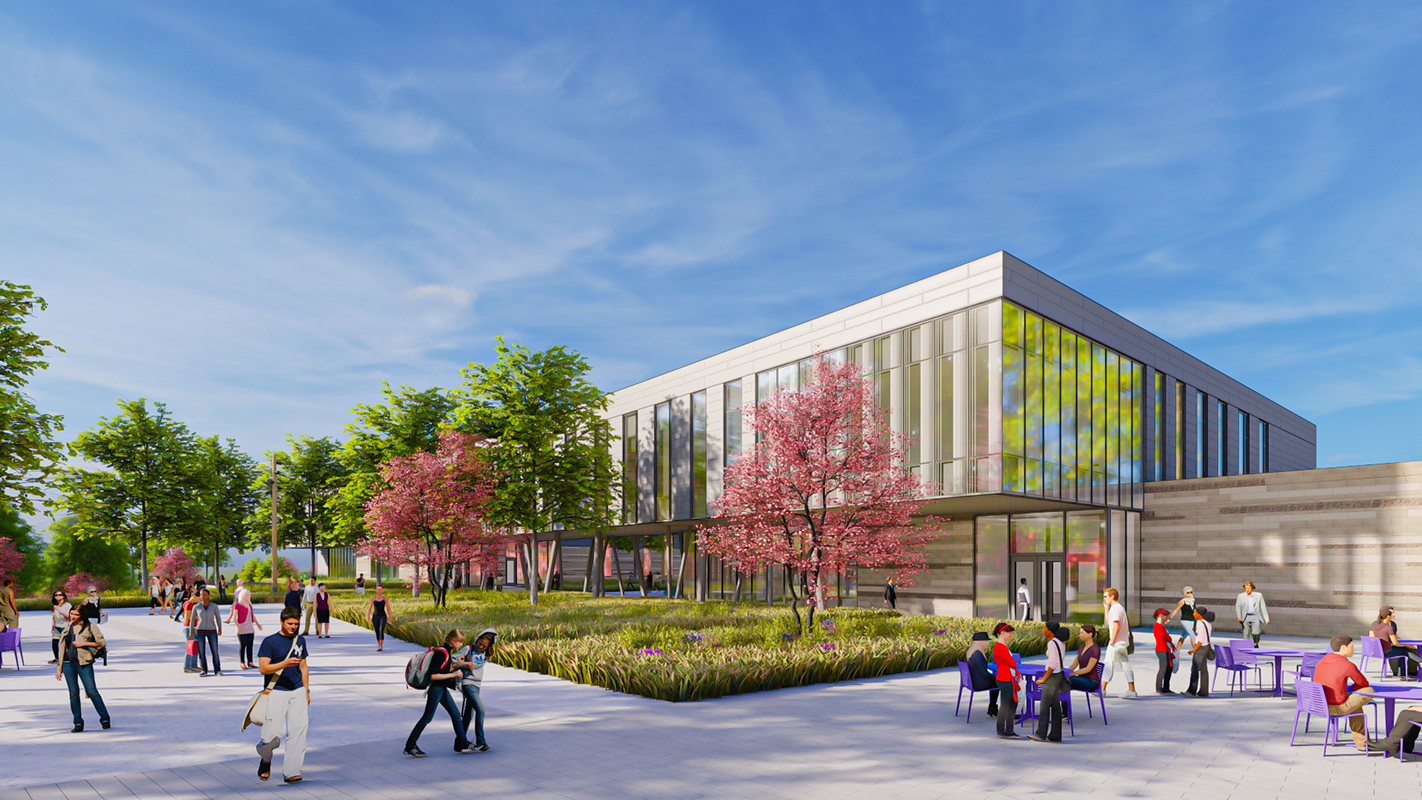 In June 2019, The University announced plans to establish a College of Dental Medicine on its campus in Joplin, Mo.
---
The new KCU College of Dental Medicine will help improve access to dentistry for underserved patients in the four-corners region of southwest Missouri, northwest Arkansas, northeast Oklahoma and southeast Kansas.
According to the U.S. Health Resources and Services Administration (HRSA), the majority of counties within a 125-mile radius of Joplin are Dental Health Professional Shortage Areas (DHPSAs). At the same time, there are currently only three dental schools in the region: two in Missouri, one in Oklahoma and none in Kansas or Arkansas.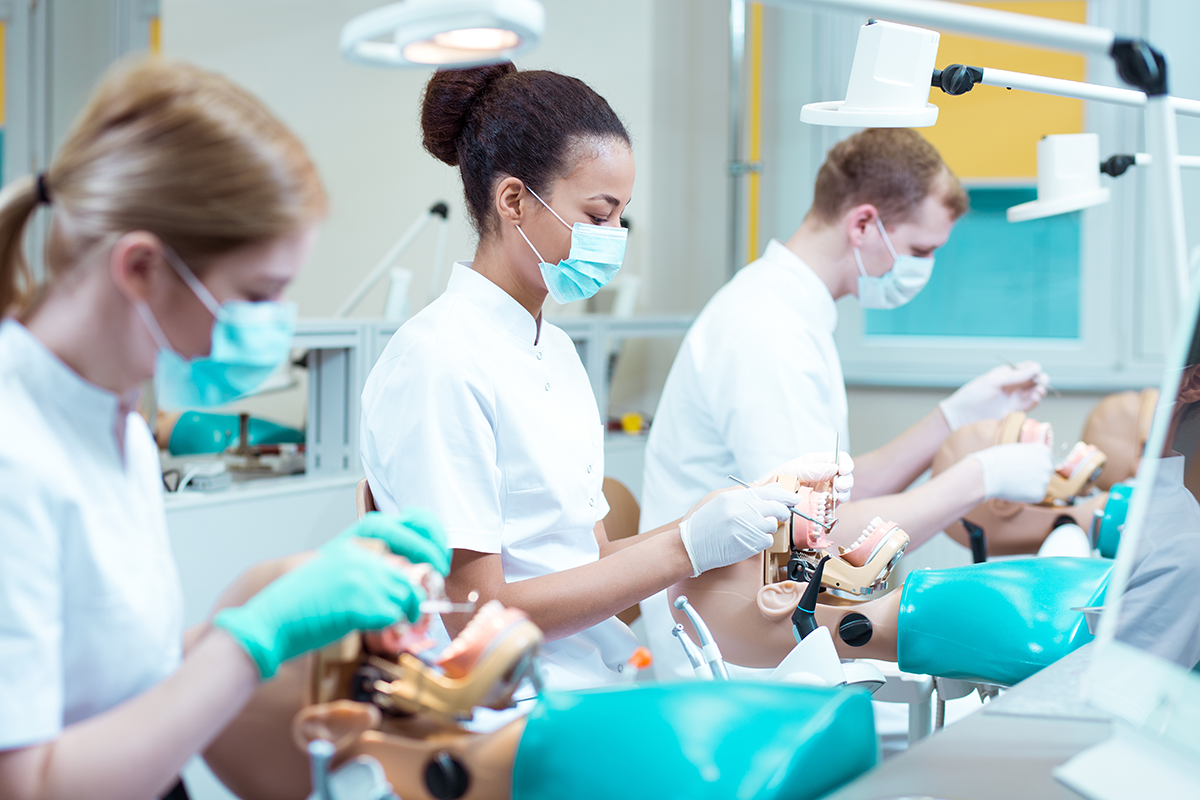 "As a growing health sciences university, KCU looks to expand access to health care by educating workforces where they are needed most, building on synergies to improve as many lives as possible," said Marc B. Hahn, DO, KCU president and CEO. "We know that oral health profoundly impacts overall health. Having a dental school physically located next to our medical school provides a tremendous opportunity to integrate oral health into overall health to make the broadest impact."
The CDM will represent a significant expansion to KCU's Joplin campus, with an anticipated cost of more than $80 million. However, in just four months following its announcement, KCU had secured three-quarters of its $40 million philanthropic goal; the KCU Board of Trustees has committed another $40 million towards the project.
The new CDM aligns perfectly with KCU's presence in Joplin; its commitment to whole-person, patient-centered health care; and the University's overarching mission of "improving the well-being of the communities we serve." The programmatic design of the new school also supports KCU's strategic goals to advance educational innovation and community partnerships.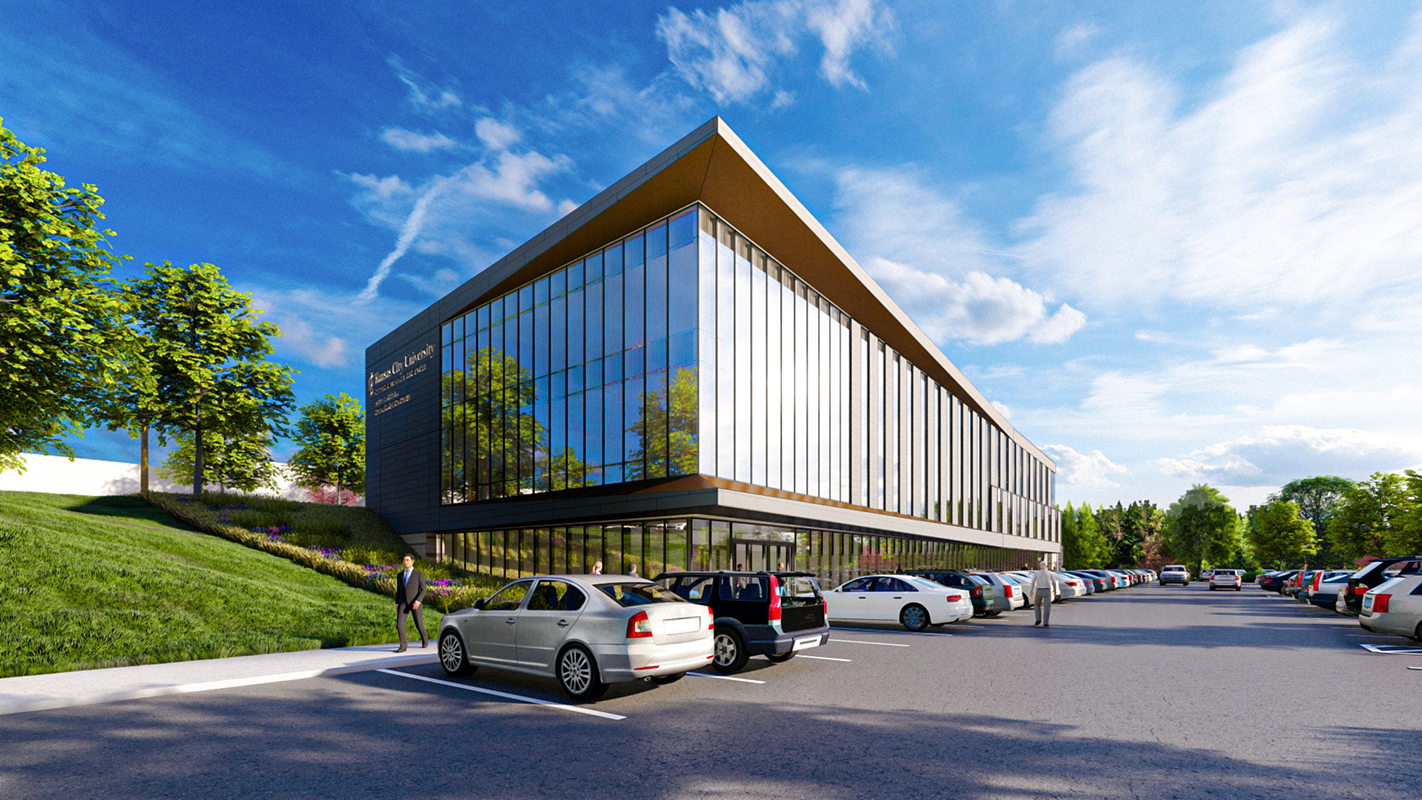 "The KCU College of Dental Medicine curriculum will include integrated biomedical and clinical science, a focus on public and community health, and early clinical experiences," explained James Koelbl, DDS, KCU's consultant on oral health initiatives. By their second year of the program, students will be assigned to comprehensive general dental group practices in the campus-based Oral Health Center, in which they will provide care in a team-based setting under the direct supervision of CDM clinical faculty members. According to Koelbl, by their fourth year, students will be prepared to provide comprehensive oral care to patients in 12-to-15-week rotations in clinical partner sites throughout the region.
True to its commitment to build partnerships within the community, KCU will invite Joplin-area dentists to become clinical partners and to serve as adjunct faculty engaged in supervising CDM students in their practices. At the same time, students will help expand the capacity of these sites to provide care to greater numbers of patients in underserved populations. The CDM hopes to recruit community dentists to serve as faculty in the KCU Oral Health Center as well, Koelbl noted.
KCU has designed a dental college curriculum that is also much more highly integrated with physician education. "There are systemic illnesses and treatments that can impact a patient's all-around health," Koelbl notes. "In the CDM, we can blend clinical dental and medical care to treat the whole patient. And, our College of Osteopathic Medicine will be right next door." Not only is the curriculum more integrated, the medical and dental college buildings in Joplin will be connected by a skyway, providing a visible structural link between the two.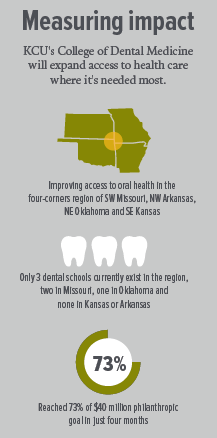 KCU has been at the leading edge of using simulation technology for medical students, and this commitment will carry over to dental students as well. The CDM will have the most modern technology available, using realistic simulated patients with electronic medical records and health histories, which will allow dental and medical students to collaborate on the simulated patient's symptoms, diagnosis and treatment.
Indeed, KCU's momentum in further serving the healthcare needs of patients in the Joplin area shows no signs of slowing. Even before the first dentist graduates, KCU will be playing a critical role in improving access to dental care and enhancing the health and well-being in this underserved area through care provided by students in the Oral Health Center and in fourth-year community rotations. The University anticipates breaking ground on the CDM in late 2020, with plans to welcome the first class of 80 students in 2022.