Letter from the President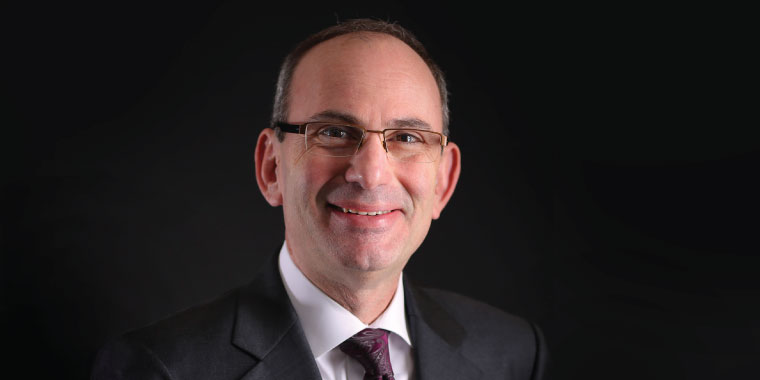 Marc B. Hahn, DO, President and Chief Executive Officer
---
Few things stand to have as profound an impact on the well-being of our communities than patients' continued ability to access health care. Future access depends in large part on having adequate supplies of
well-educated, compassionate professionals trained to deliver health care in a new and rapidly changing environment.
Whether through new campuses, innovative programs or valuable partnerships, KCU focuses on identifying ways to educate greater numbers of diverse health professionals to meet the needs of patients
-- particularly those in underserved urban and rural populations, where the challenges of access are even greater. We are pleased to present several stories in this issue of KCU Magazine, which highlight our
efforts toward this overarching goal for the University.
Our cover story on page 16 highlights KCU's progress toward opening a College of Dental Medicine (CDM) on our Joplin, Missouri, campus. Our first new college in nearly 15 years, the CDM will offer an innovative clinical-centric curriculum with the goal of improving much-needed access to oral health care in the surrounding four-state region.
We also take a look at the difference that access to vision care has made in the lives of hundreds of children in Kansas City through KCU's partnership with OneSight. This past year, nearly 700 children who needed glasses received them through this amazing program. One boy's heart-warming story is highlighted on page 8.
These and other articles show how our students, faculty, staff and alumni are all positively impacting the health of patients across the country — and in the far corners of the world —by helping to provide health care to those who might not otherwise receive it.
KCU is proud to continue our growth as a comprehensive health sciences university, helping to make a positive difference in the health of critical populations and improving the well-being of the communities we serve.

Yours truly,

Marc B. Hahn, DO
President and Chief Executive Officer
Follow Dr. Hahn on Twitter: @KCUMBpresident