Reaching Out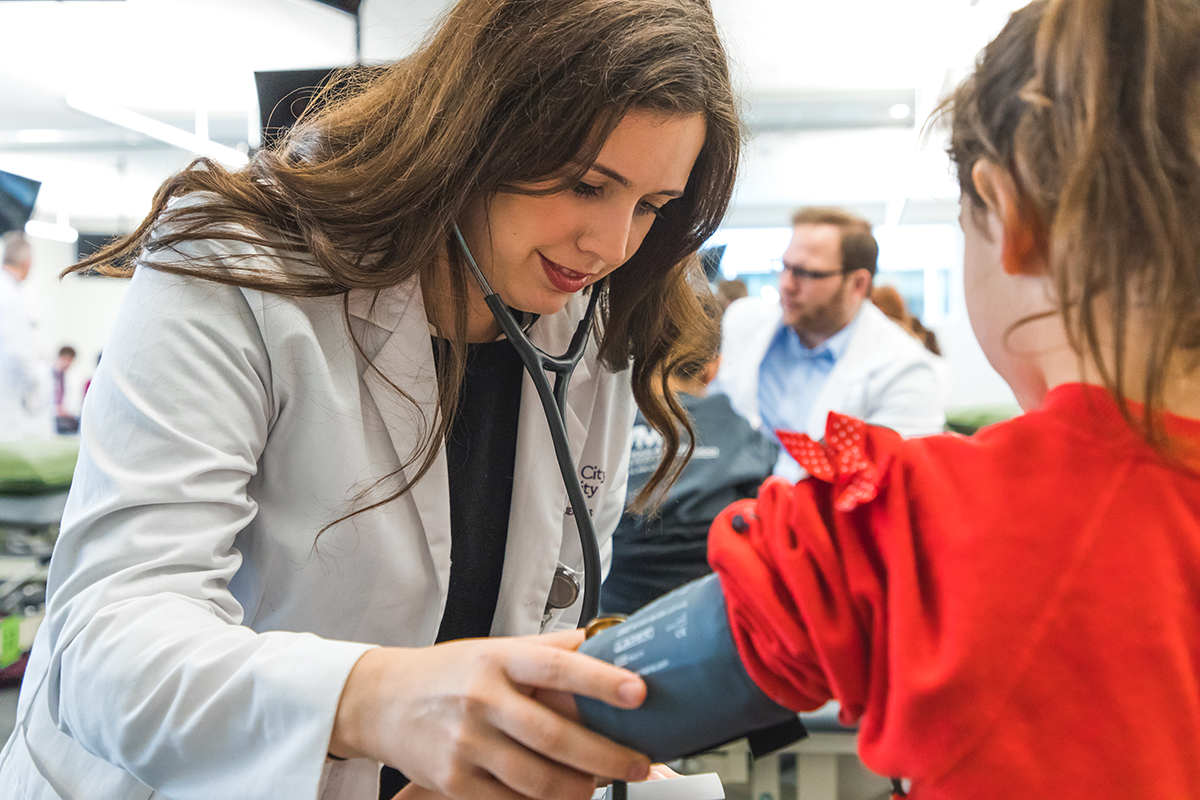 Helping more kids, creating greater impact—KCU grows Score 1 for Health to serve more elementary schools in Joplin, MO.
---
In addition to the 39 participating elementary schools in the Kansas City area, Score 1 for Health now serves all 11 elementary schools in the Joplin School District, thanks to support from a $275,000 grant awarded by the Claire Giannini Fund and a $50,000 grant from the Joplin Regional Community Foundation's Philanthropic Society.
Early last year, KCU launched the program at its Joplin, Mo. campus, where second-year medical students conducted comprehensive health screenings for nearly 700 children from four elementary schools.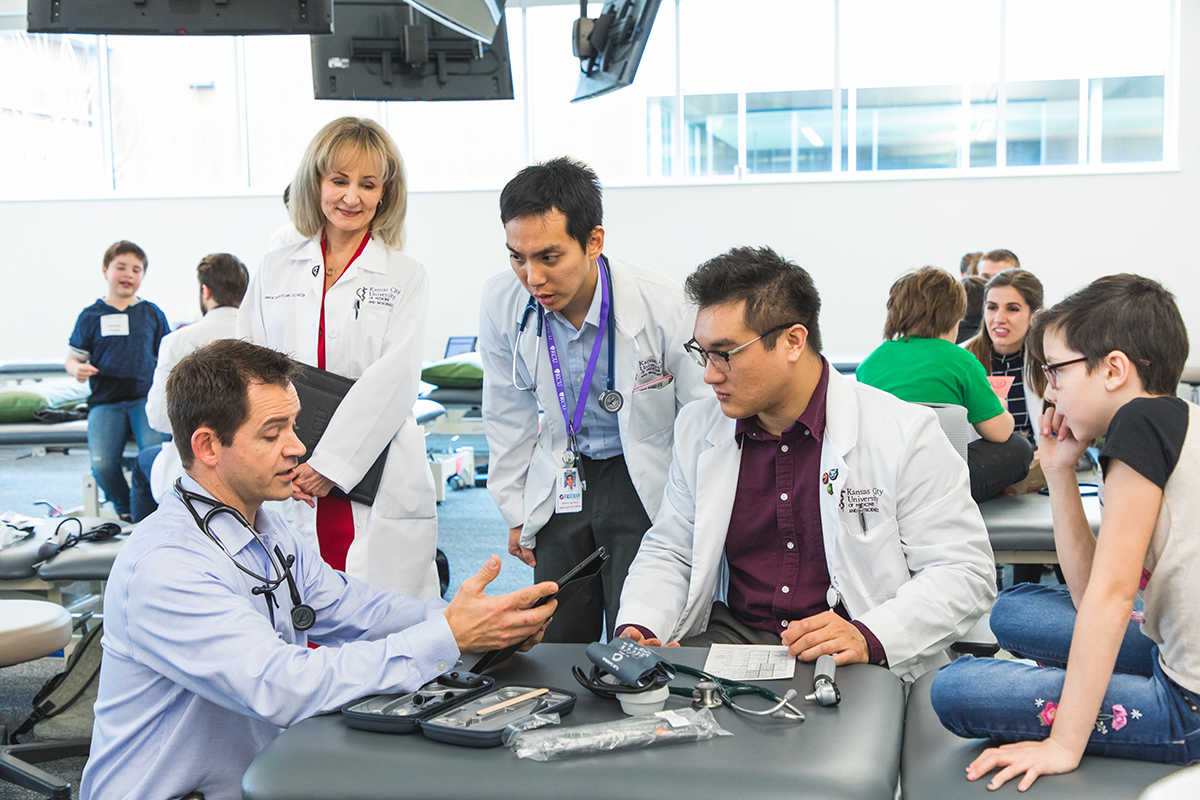 John Paulson, DO, chair of Primary Care-Joplin, Laura Rosch, DO, campus dean of KCU-Joplin, and student doctors Felix Yew-Kai-Yuan and Wesley Kuo.
"Score 1 helps identify unmet health needs for these young students and connects them and their families with health care providers and resources," said Laura Rosch, DO, KCU-Joplin campus dean. "We were pleased to begin offering this program earlier this year at the Joplin campus, and we're thrilled to already have expanded it to serve so many more children. We are truly grateful for these grants, which have made this expansion possible."
Charlotte Dyer, OMS II, said she had been looking forward to taking part in Score 1 since she applied to medical school. "For me, this has come full-circle. In my secondary application to KCU, I mentioned that I really wanted to participate in the Score 1 program," said Dyer. "When I started attending school, the program was still in the works. It's been great to see it come to fruition, and participating has been even better."
Already, Score 1 has provided screenings to approximately 1,500 children from six elementary schools in the Joplin School District during the 2019-20 academic year.