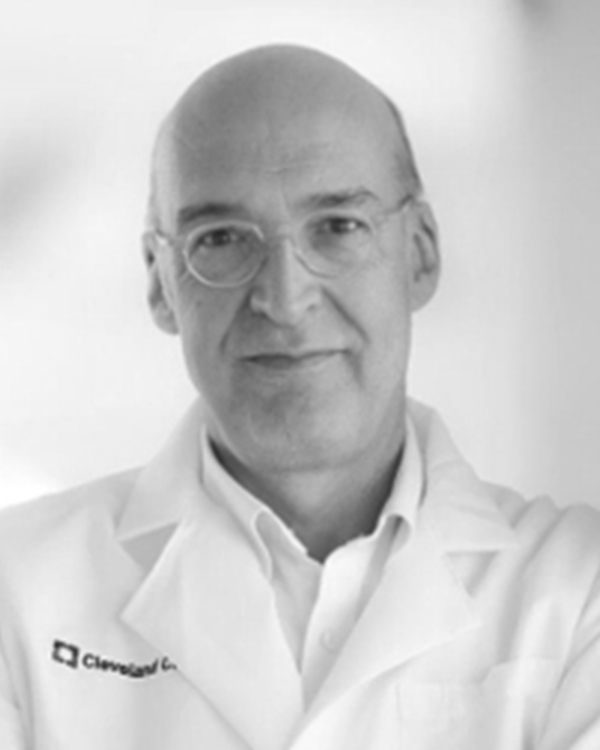 Leonard H. Calabrese, DO, heads Cleveland Clinic's Section of Clinical Immunology and manages its Clinical Immunology Clinic. He specializes in diseases of the immune system with particular interest in immunodeficiency diseases, such as the human immunodeficiency virus (HIV) and other chronic viral infections.
A staff member in the Department of Rheumatic and Immunologic Diseases since 1980, he holds the R.J. Fasenmyer Chair of Clinical Immunology and is the director of the R.J. Fasenmyer Center for Clinical Immunology. He also is co-director of the Center for Vasculitis Care and Research, with a particular interest in vascular inflammatory disease of the central nervous system.
Dr. Calabrese earned a Bachelor of Science from John Carroll University in 1971, and a Doctor of Osteopathic Medicine from Kansas City University of Medicine and Biosciences in 1975. He performed his internal medicine training at Cleveland Clinic in Ohio, followed by a fellowship in rheumatic and immunologic disease.
Dr. Calabrese is the recipient of an honorary Doctorate of Humane Letters from KCU, the Phillips Medal of Public Service from the Ohio University College of Osteopathic Medicine, the Bruce Hubbard Stewart Award for Humanitarianism, the Theodore F. Classen, DO, Chair in Osteopathic Research and Education, and the Leonard Tow Humanism in Medicine Award from the Arnold P. Gold Foundation.
He is a member of the American Association of Immunology, Clinical Immunology Society and the International AIDS Society and the American Osler Society, and holds fellow status with the American College of Rheumatology, American College of Physicians and the American College of Sports Medicine.
A prolific writer, Dr. Calabrese has lectured nationally and internationally.