Clinical Psychology Doctoral Program
"Our program is looking forward to the future of health care, not just making you great psychologists. We're going to train you to be well-rounded psychologists who can work on an integrated health care team and serve a diverse population." - Sarah Getch, PhD, Program Director Health Service Psychology
KCU's Clinical Psychology Doctoral Program will be a five-year, practice-oriented program. You'll be exposed to a broad base of discipline-specific knowledge and trained in profession-wide competencies set by the American Psychological Association.
You'll gain the knowledge, skills and attitudes necessary to practice as highly competent, patient-focused clinical psychologist — either in independent practice or as a member of comprehensive health services teams.
Medical School Synergies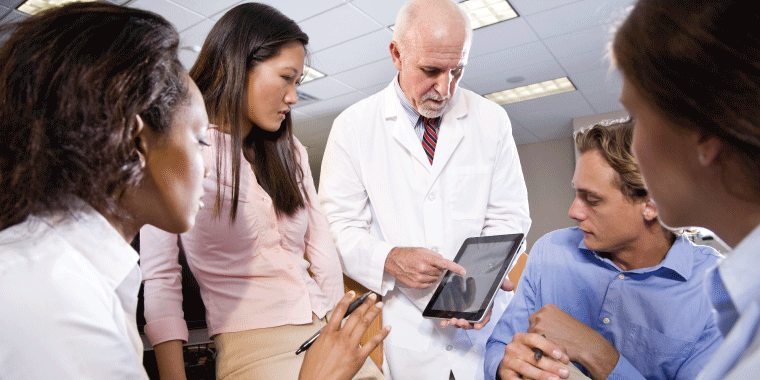 ---
Health care delivery in the 21st century will continue to be driven by a growing trend toward comprehensive patient health care teams, in which clinical psychologists work in partnership with physicians to help patients with the psychological components of their physical illnesses.
KCU's current osteopathic medical school curriculum will be a natural complement to the practitioner focus of the PsyD program, creating multiple opportunities for interprofessional education and training.