Durant Family Medicine Clinic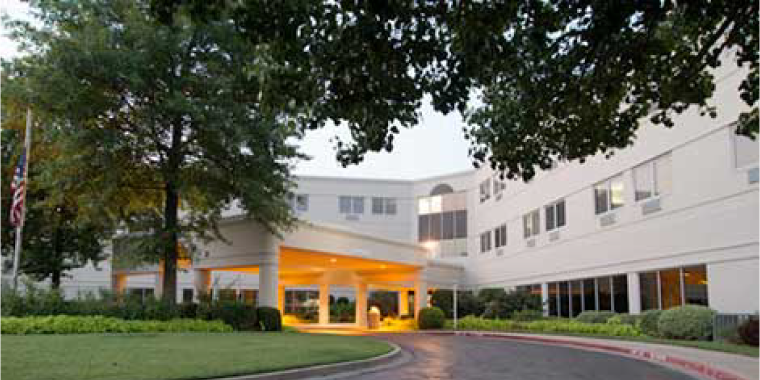 ---
AllianceHealth Durant is a teaching facility. The training facility offers rural training for a well-rounded family physician. At AllianceHealth Durant you will find a trained and dedicated staff that provides patients with the highest level of care and compassion possible.
The hospital has been recognized as a "Top 100 Hospital" for six consecutive years. Durant is located in south-central Oklahoma only ten miles from Lake Texoma, one of the largest man-made lakes in the United States. It is a progressive community with a thriving, diversified local economy.
Durant is a beautiful city with a large number of magnolia trees lining the streets. Durant has officially been recognized by the Oklahoma State Legislature as the Magnolia Capital of Oklahoma. The annual Magnolia Festival is the weekend following Memorial Day and is attended by tens of thousands of people each year and has a wide variety of family-oriented activities.
School Affiliations
The hospital is affiliated with Osteopathic Medical Education Consortium of Oklahoma and KCU's College of Osteopathic Medicine.
Hospital Statistics
AllianceHealth Durant
Bed Capacity - 140
Operational Beds - 140
Occupancy - 71.4%
Admissions - 8,296
ER Visits - 22,930
Births - 1,149
Inpatient Surgery - 1,485
Outpatient Surgery - 3,177
DOs on Staff - 28
MDs on Staff - 65
Third-Year Clerkships
Family Medicine (1 block) Inpatient/Outpatient
Internal Medicine (2 blocks) Inpatient/Outpatient
Surgery (2 blocks) Inpatient/Outpatient
Ob/Gyn (1 block) Inpatient/Outpatient
Pediatrics (1 block) Inpatient/Outpatient
Psychiatry (1 block) Off-site - Psychiatry is completed out of town, and housing is generally provided for this block.
This site schedules clinical experiences in four week increments.
Third-Year Selectives
Anesthesiology
Cardiology
Emergency Medicine
ENT
Family Medicine
Geriatrics
Hyperbaric Medicine
ICU
Internal Medicine
Neurology
Ob/Gyn
Ophthalmology
Orthopedics
Pediatrics
Radiology
Surgery
Wound Care
Fourth-Year Clerkships
Clerkships may be scheduled in family medicine and various sub-specialties.
Residency Information
Family Medicine
Traditional Rotating Internship
Resources & Benefits
Facility Resources: Students will have access to the medical library, computers, internet, printers and phones while on duty at the hospital.
Meal Benefits: Meals provided to students while on duty.
Visiting Student Housing: Housing is available for visiting fourth-year students on a first come, first served basis at a cost of $150 per month (price is subject to change).
Duties & Opportunities
Student Duties: As assigned by the site, preceptor or service.
OMT/OPP Opportunities: Opportunities for skill development in OMT/OPP is provided in the clinical setting during Family Medicine, Internal Medicine, Ob/Gyn and Pediatric clerkships.
Unique Site Characteristics
Background Check and Drug Screen is required annually
TB Mask Fit is provided by the hospital
TB Screening and Influenza Vaccine is required annually
BLS and ACLS Certifications must be current
Orientation is provided on the first day of the clerkship
Contact Information