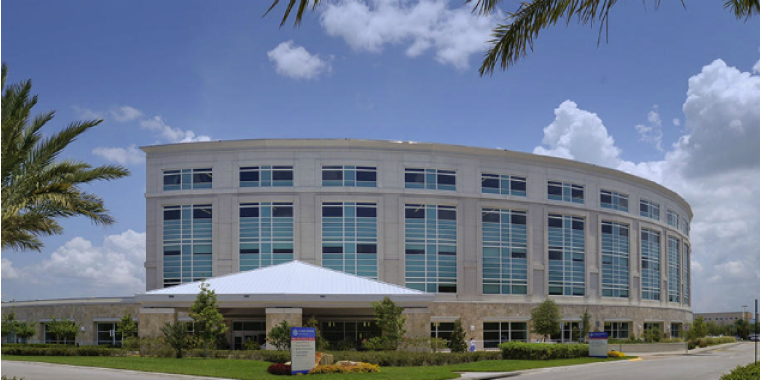 ---
Since 1941, Florida Hospital East Orlando has provided state-of-the-art healthcare to the community.
The Family Medicine Residency at Florida Hospital East Orlando is among the most progressive in the country. The program enjoys full accreditation by the American Osteopathic Association. Florida Hospital is a member institution of the Center for Excellence in Medical Education (CEME) of Nova Southeastern University (NSU); the program is a member program of CEME and NSU.
Site Focus
Family Medicine
School Affiliations
Nova Southeastern University College of Osteopathic Medicine
Lake Erie College of Osteopathic Medicine/Bradenton
KCU's College of Osteopathic Medicine
Hospital Statistics
Florida Hospital East
Admissions - 16,578
Total Beds - 293
ER Visits - 121,354
Outpatient Visits - 80,449
Births - N/A
Inpatient Surgeries - 2,967
Outpatient Surgeries - 3,321
Trauma Center - No
Florida Hospital South
Admissions - 56,044
Total Beds - 1,238
ER Visits - 116,927
Outpatient Visits - 195,365
Births - 3,466
Inpatient Surgeries - 21,163
Outpatient Surgeries - 17,220
Trauma Center - Yes
Third-Year Clerkships
Family Medicine (1 block) Inpatient/Outpatient
Internal Medicine (2 blocks) Inpatient
Surgery (2 blocks) Inpatient
Ob/Gyn (1 block) Inpatient/Outpatient
Pediatrics (1 block) Inpatient/Outpatient
Psychiatry (1 block) Inpatient/Outpatient
This site schedules clinical experiences in four-week increments.
Third-Year Selectives
Family Medicine
Internal Medicine
OMM
Neonatology
Ophthalmology
Pediatrics
Application through VSAS may be required for some selectives.
Fourth-Year Clerkships
Emergency Medicine
Family Medicine
Internal Medicine
Pediatrics
Psychiatry
Surgery
as well as various sub-specialties
Residency Information
Resources & Benefits
Facility Resources: Students have access to the medical library, computers, internet, printers and phones while on duty at the hospital.
Meal Benefits: Not available at this time.
Visiting Student Housing:

Not available at this time

.
Duties & Opportunities
Student Duties: Students are required to participate in weekend call and weekend rounds.
Didactic Opportunities: Students are required to participate in lectures, patient rounds and required reading as assigned.
OMT/OPP Opportunities: Opportunities for skill development in OMT/OPP is provided through lectures, patient rounds and in the clinical setting during family medicine and internal medicine clerkships.
Unique Site Characteristics
Background Check and Drug Screen is required for third year only
TB Screening is required annually
TB Mask Fit required provided by hospital at cost to student
Orientation is provided on the first day of the clerkship
FHESPAA form required one time for new students
Application through VSAS required for fourth-year non-core student clerkships
Contact Information
KCU Clinical Clerkship Coordinator: Angela Imes, aimes@kcumb.edu
Core Site Contact: Lori Baiji, lori.baiji@flhosp.org
Director of Medical Education/KCU Regional Assistant Dean: Brian Browning, DO