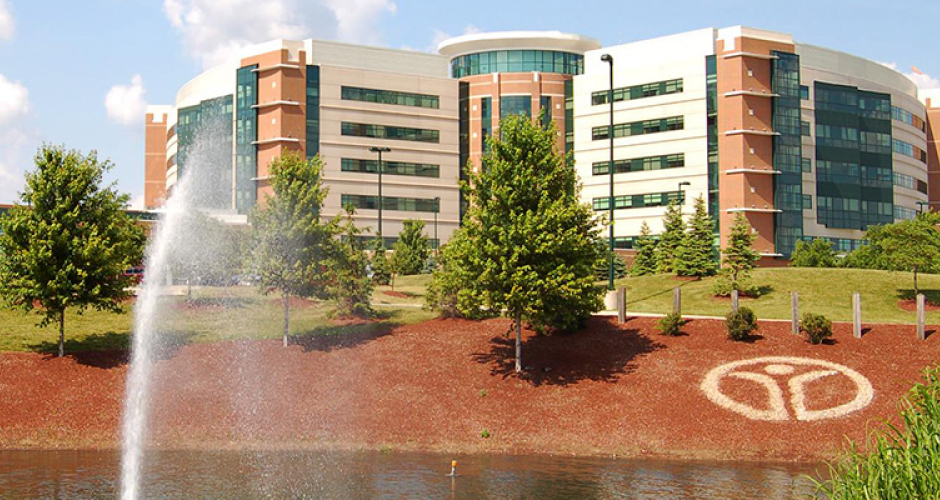 ---
Reid Health includes a 217-bed hospital on the main campus and numerous satellite locations in the region serving Eastern Indiana and Western Ohio. The service area is home to about 280,000 people and includes six Indiana and two Ohio counties. Reid launched a new Osteopathic Family Medicine Program in July 2015 offering three years of intensive, hands-on training in both hospital and clinic environments.
Site Focus:
Family Medicine
School Affiliations
Indiana University School of Medicine
Marian University's College of Osteopathic Medicine
KCU's College of Osteopathic Medicine
Hospital Statistics
Total Beds - 223
Admissions - 10,802
ER Visits - 48,256
Outpatient Visits - 237,538
Births - 651
Inpatient Surgeries - 2,227
Outpatient Surgeries - 11,052
Trauma Center - Yes
Third-Year Clerkships
Family Medicine - Inpatient/Outpatient
Internal Medicine - Inpatient/Outpatient
Surgery - Inpatient/Outpatient
Ob/Gyn - Inpatient/Outpatient
Pediatrics - Inpatient/Outpatient
Psychiatry - Inpatient/Outpatient
This site schedules clinical experiences in one-month increments.
Fourth-Year Clerkships
Cardiology
Cardiothoracic Surgery
Endocrinology
ENT
Gastroenterology
Neurology
Oncology
Orthopedics
Peripheral Vascular Surgery
Urology
Surgical Specialties
Other sub-specialties as available
Residency Information
Resources & Benefits
Facility Resources: Student have access to the classroom, computers, printer, medical library, study area/lounge and Wi-fi/internet at the hospital
Meal Benefits: Free meals while on duty - including Starbucks
Visiting Student Housing: Reduced rate housing available
Duties & Opportunities
Student Duties: Night call, weekend call and weekend rounds required as directed.
Didactic Opportunities: Morning reports, lectures, patient rounds and reading assignments as directed.
Contact Information