St. Francis Health Center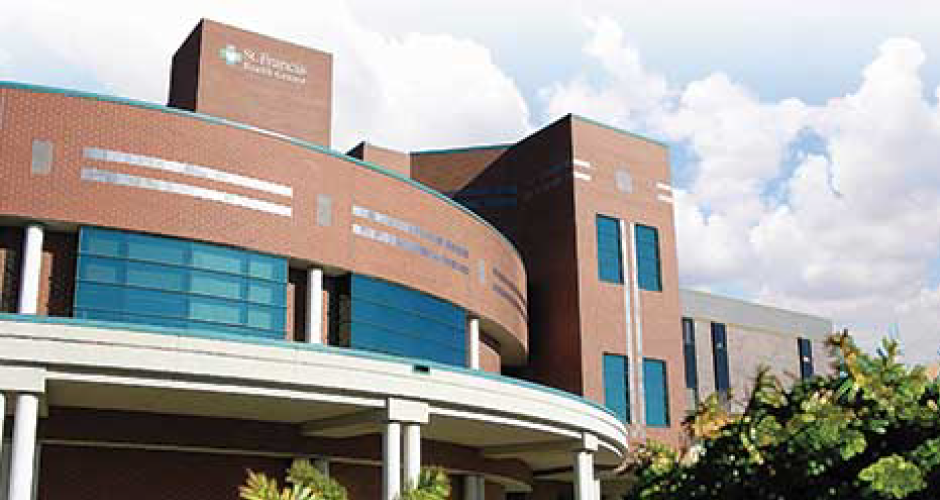 ---
High-quality health care services and community support have been the tradition at St. Francis Health Center since 1909. Our primary responsibility is to the patients we serve. Our physicians, nurses, clinicians and all associates are committed to providing the highest level of health care while delivering exceptional customer service. While health care and technology will change, our commitment to patient safety, the highest quality of care and exemplary customer service will continue as we begin our second century of service to "reveal God's healing love by improving the health of the individuals and communities we serve, especially those who are poor or vulnerable."
St. Francis Health Center received the HealthGrades Distinguished Hospital for Clinical Excellence Award three consecutive years, 2009- 2011, putting us in the top 5 percent of the nation's hospitals.
School Affiliations
KCU's College of Osteopathic Medicine
Hospital Statistics
Total Beds - 291
Occupancy - 38.00%
Admissions - 8,900
ER Visits - 34,321
Outpatient Visits - 245,328
Births - 987
Inpatient Surgeries - 2,719
Outpatient Surgeries - 5,187
Trauma Center - No
DOs on Staff - 15
MDs on Staff - 57
Third-Year Clerkships
Family Medicine (1 block) Inpatient/Outpatient
Internal Medicine (2 blocks) Inpatient/Outpatient
Surgery (2 blocks) Inpatient/Outpatient
Ob/Gyn (1 block) Inpatient/Outpatient
Pediatrics (1 block) Inpatient/Outpatient
Psychiatry (1 block) Inpatient/Outpatient
This site schedules clinical experiences in one-month increments.
Fourth-Year Clerkships
Anesthesia
Cardiology
Dermatology
Emergency Medicine
Gastroenterology
Hematology/Oncology
Hospice
Internal Medicine
Pathology
Psychiatry
Radiology
Sports Medicine
Residency Information
None available at this time, but multiple opportunities within 1-3 hours.
Resources & Benefits
Facility Resources: Students will have access to the medical library, computers, internet, printers and phones while on duty at the hospital.
Meal Benefits: Students may receive meal benefits while on duty at the hospital.
Visiting Student Housing: Housing is not currently available.
Duties & Opportunities
Student Duties: Students are required to participate in night call, weekend rounds and weekend call as assigned.
Didactic Opportunities: Students are required to participate in didactics as schedule and provided through the Kansas City region.
OMT/OPP Opportunities: Opportunities for skill development in OMT/OPP is provided in the clinical setting depending on the clerkship and preceptor assigned.
Contact Information