St. John Macomb Hospital - Warren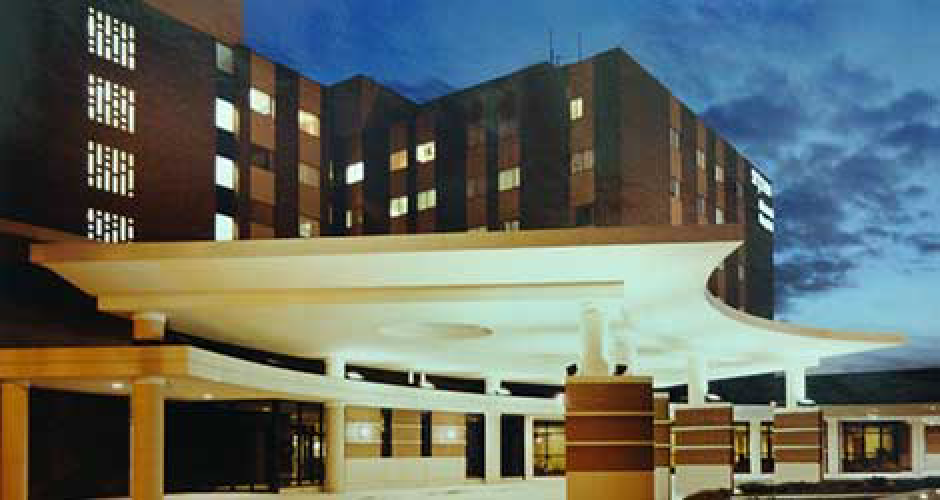 ---
St. John Macomb-Oakland Hospital, Macomb Center, is a community-based, acute care facility with Centers of Excellence in Behavioral Medicine Services, Cancer Care, Cardiology, Emergency Care, Physical Medicine and Rehabilitation Services, Surgical Services and Women's Health Services and Women's Health.
The busy Labor and Delivery Unit, Surgery Center, fast-growing Rehabilitation and Oncology Units, enhanced diagnostic services and ICU and Cancer Center highlight this busy, forward-thinking hospital.
The mission of the Medical Education Department at St. John Macomb-Oakland Hospital, Macomb Center, is to establish medical education policy, provide excellent clinical training for medical students, interns and residents and fosters an environment which allows physicians to develop their skills for life-long learning.
School Affiliations
Des Moines University
Michigan State University
KCU's College of Osteopathic Medicine
Hospital Statistics
Bed Capacity- 376
Operational Beds - 363
Admissions - 18,462
ER Visits - 53,687
Births - 2,160
Inpatient Surgery - 3,269
Outpatient Surgery - 5,106
DOs on Staff - 273
MDs on Staff – 746
Third-Year Clerkships
Family Medicine (1 block) Outpatient/Inpatient
Internal Medicine (2 blocks) Inpatient
Surgery (2 blocks) Inpatient
Ob/Gyn (1 block) Inpatient/Outpatient
Pediatrics (1 block) Outpatient/Inpatient
Psychiatry (1 block) Inpatient/Outpatient
This site schedules clinical experiences in four-week increments.
Fourth-Year Clerkships
Clerkships may be scheduled in the following areas:
Anesthesiology
Family Medicine
Emergency Medicine
Endocrinology
Family Medicine
Gastroenterology
General Surgery
ICU
Infectious Disease
Internal Medicine
Nephrology
Neurology
Ob/Gyn
OMM
Opthalmology
Psychology
Pulmonary
Radiology
Residency Information
Emergency Medicine
Family Medicine
Internal Medicine

Cardiology Fellowship
Interventional Cardiology Fellowship
Nephrology Fellowship
Gastroenterology Fellowship

Neurology
Obstetrics and Gynecology
Ophthalmology
Orthopedics
Otolaryngology & Facial Plastic Surgery
Podiatry
Surgery
Urology
Resources & Benefits
Facility Resources: Students will have access to the medical library, computers, internet, printers and phones while on duty at the hospital.
Meal Benefits: Meals provided to students while on service.
Visiting Student Housing: Housing is available to visiting fourth-year students only.
Duties & Opportunities
Didactic Opportunities: Students are required to participate in morning report, lectures, patient rounds and required reading as assigned.
OMT/OPP Opportunities: Opportunities for skill development in OMT/OPP is provided through lectures, patient rounds and in the clinical setting during family medicine and internal medicine clerkships.
Contact Information