Unity Health White County Medical Center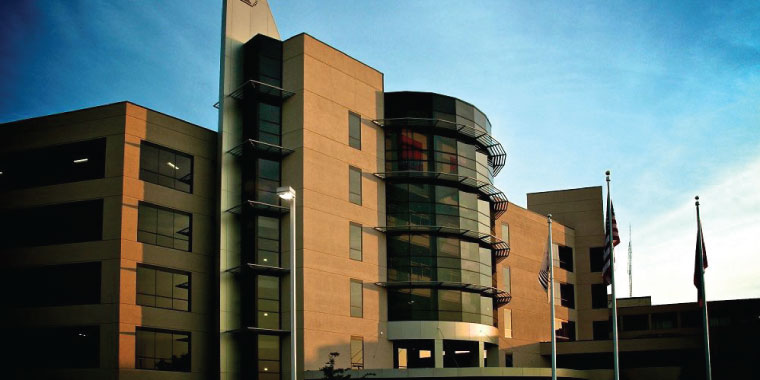 ---
As the leading health care provider in an eight-county area, Unity Health - White County Medical Center associates strive to improve the quality of health and well-being for the communities it serves.
Site Focus:
Emergency Medicine, Family Medicine, Internal Medicine and Psychiatry
School Affiliations
KCU's College of Osteopathic Medicine
Hospital Statistics
Total Beds - 438
Admissions - 10,307
ER Visits - 48,314
Outpatient Visits - 46,635
Births - 1,179
Inpatient Surgeries - 2,876
Outpatient Surgeries - 4,197
Trauma Center - Yes
DOs on Staff - 37
MDs on Staff - 158
Third-Year Clerkships
Family Medicine - Inpatient/Outpatient
Internal Medicine - Inpatient
Surgery - Inpatient/Outpatient
Ob/Gyn - Inpatient/Outpatient
Pediatrics - Outpatient
Psychiatry - Inpatient/Outpatient
This site schedules clinical experiences in one-month increments.
Third-Year Selectives
Anesthesiology
Cardiology
Emergency Medicine
Family Medicine
Geriatrics
Internal Medicine
Nephrology
OMM
Oncology
Psychiatry
Radiology
Surgery
Fourth-Year Clerkships
Emergency Medicine
Family Medicine
Internal Medicine
Psychiatry
Emergency Medicine
Family Medicine
Internal Medicine
Psychiatry
Resources & Benefits
Facility Resources: Students have access to the medical library, computers, internet, printers and phones while on duty at the hospital.
Meal Benefits: Provided twice weekly at noon didactics.
Visiting Student Housing: Available for $100 per week.
Duties & Opportunities
Student Duties: Students are required to participate in night call, weekend rounds and weekend call as assigned.
Didactic Opportunities: Provided at noon on Tuesdays and Thursdays and afternoon on Fridays - students are required to participate.
OMT/OPP Opportunities: Opportunities for skill development in OMT/OPP is provided in the clinical setting depending on the clerkship and preceptor assigned.
Unique Site Characteristics
Background Check and Drug Screen is required for third year only
TB Screening is required annually (must be two-step testing)
BLS and ACLS Certifications must be current
Orientation is provided prior to the first clerkship
Additions or changes may occur at any time
Contact Information