Homecoming 2020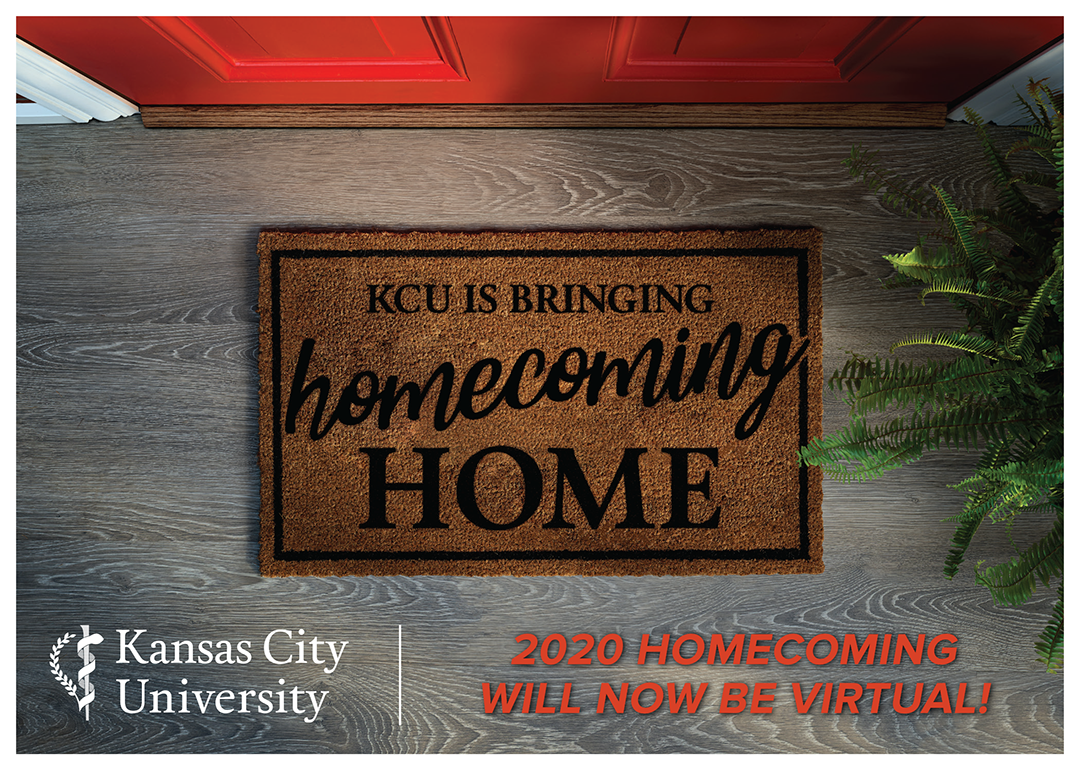 This year, enjoy Homecoming in your own home.
Homecoming is about reconnecting with your alma mater, making new memories and renewing friendships. Although this year we won't be doing all those things in person, we are still committed to creating a memorable Homecoming experience. We're working on some creative plans to bring KCU alumni together virtually.
Please reserve Friday, Sept. 11 for virtual class reunions, and Saturday, Sept. 12 for an alumni awards event.
CME workshops (a total of 20 hours) will be virtual and will run from Sept. 10-12 as originally scheduled. Check back here for information updates - we'll be posting a full agenda soon.
For questions, contact alumni@kcumb.edu.