Fulfill the growing needs of the life sciences industry.
KCU-Kansas City's College of Biosciences provides you the skills necessary for a successful and rewarding career as a research scientist in a biomedical laboratory or gives you the solid foundation you need to pursue doctoral programs in medicine or the life sciences.
Enroll in one of our accredited master of science in biomedical sciences program, each tailored to meet your specific needs and goals.
One-Year Program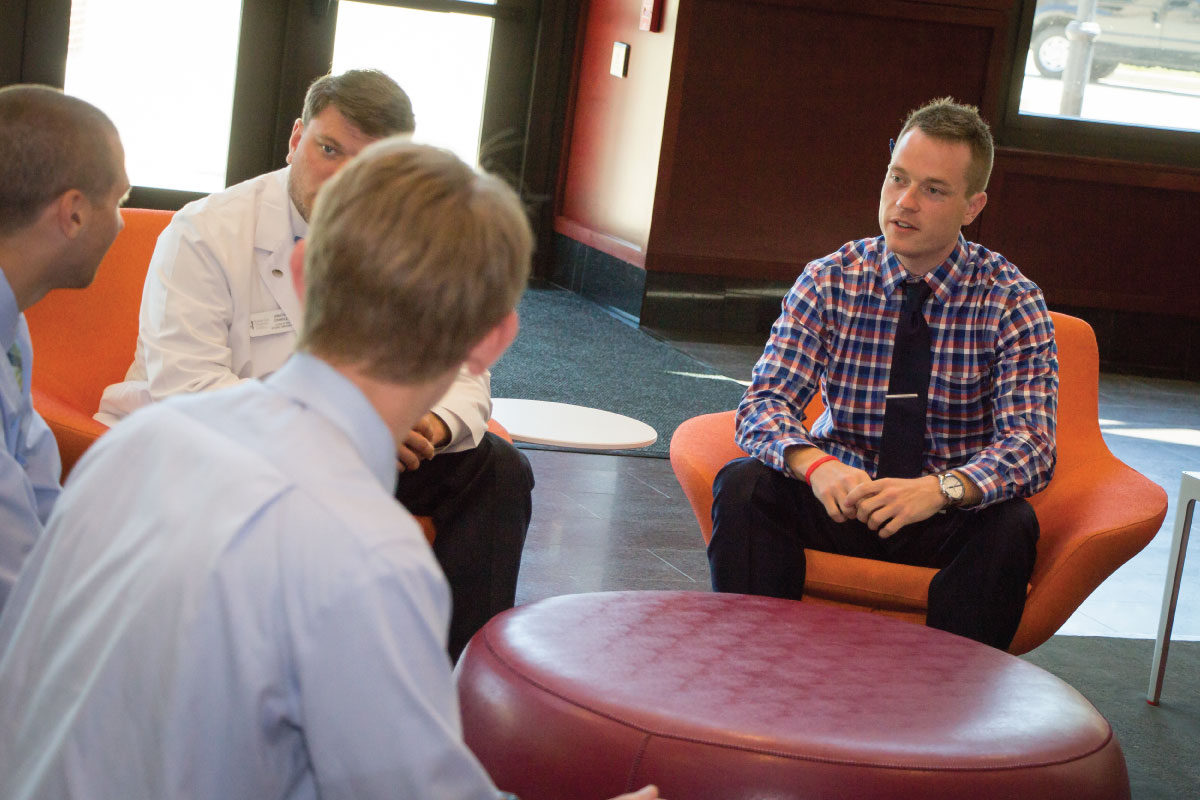 KCU-Kansas City offers a one-year program for the Master of Science in biomedical sciences degree, which prepares you to pursue doctoral programs in health care fields, such as medicine.
The one-year degree program includes coursework in the following disciplines: anatomy, biochemistry, biostatistics and epidemiology, cell biology, genetics, histology, neuroscience, physiology, molecular biology, and research instrumentation and methodology as well as preparation of a research paper.
---
Two-Year Research Program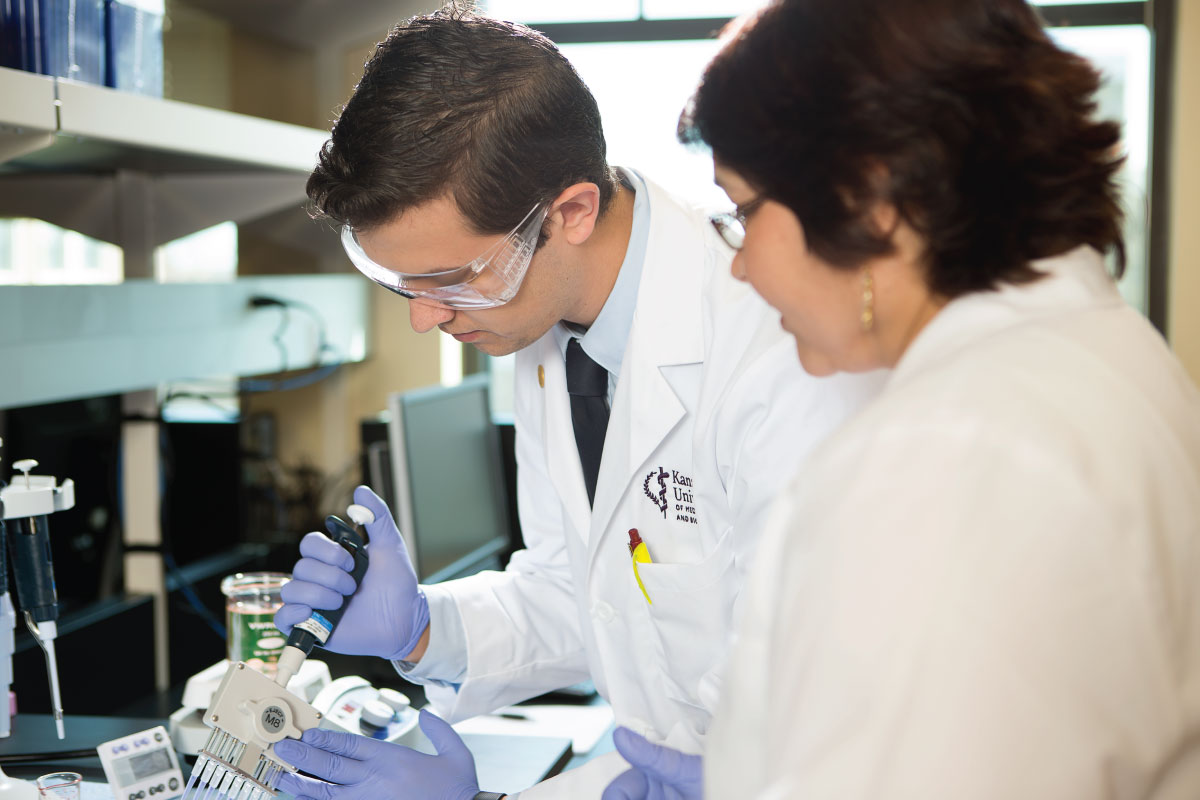 KCU-Kansas City offers a research program for the Master of Science in Biomedical Sciences degree, which is ideal for individuals who are interested in careers as research scientists.
This program includes additional emphasis on advanced courses and provides an opportunity for you to conduct an original research project that takes place under the direct supervision of an experienced research scientist.
Advanced, individualized tutorial classes that complement your original research project and interests are included, as is a requirement to complete a thesis based on an original research project.
---
KCU-Kansas City's College of Biosciences' semester-based curriculum follows a typical graduate program scenario. There are required courses and a choice of one elective. In addition, you must provide a Scientific Seminar to your peers. The two-year track is a research track in which you take seven lecture-based courses in addition to courses for research activity. You'll write a thesis and need to pass a public defense.
Required Courses
Anatomy 1 & 2
Physiology 1 & 2
Epidemiology
Biochemistry
Histology
Immunology
Molecular Biology
Elective Options
Human Genetics

Human Embryology

Microbiology