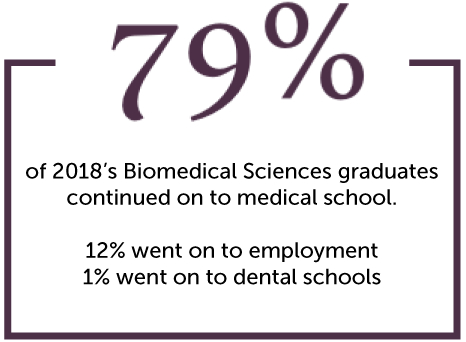 Graduates of the Master of Science of Biomedical Sciences program are highly successful in finding employment in numerous health services fields, biotech industries and research, just to name a few. But the majority of our one-year track graduates continue their education by attending medical school.

"I was 100% prepared to enter medical school thanks to the biosciences program. My first six weeks of medical school, I felt pretty confident. Instead of getting slammed by the weight and volume of medical school, I had already seen the basic concepts in the biosciences program and could get into the nuance of the more complicated material."
Robert Steele, Masters of Biomedical Sciences graduate and KCU-Joplin MSII
Below are the states in which KCU's 2018 Biomedical Sciences graduates are attending medical schools.