Grandview Medical Center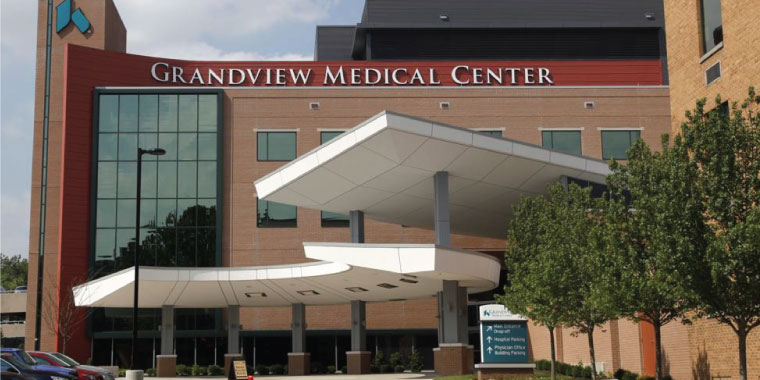 ---
Grandview Medical Center is a part of Dayton Area Graduate Medical Education Consortium (DAGMEC), which includes all health professions and medical education institutions in the area. Dayton, Ohio, is a mid-sized city located within a larger area which extends from Springfield to Cincinnati. Cincinnati is approximately one hour south of Dayton. Columbus, the state capital, is about an hour and a half east of Dayton. Dayton International Airport is only a 15-minute drive from Grandview Medical Center.
School Affiliations
Ohio University Heritage College of Osteopathic Medicine
University of Pikeville (KCOM)
KCU's College of Osteopathic Medicine
Hospital Statistics
Total Beds - 475
Admissions - 9,288
ER Visits - 36,647
Outpatient Visits - 396,309
Births - 1,867
In/Outpatient Surgeries - 8,990
Trauma Center - Level III
DOs on Staff - 253
MDs on Staff - 396
Third-Year Clerkships
Family Medicine (4 weeks) - Outpatient
Internal Medicine (8 weeks) - Inpatient/Outpatient
Ob/Gyn (4 weeks) - Inpatient/Outpatient
Pediatrics (4 weeks) Inpatient/Outpatient
Psychiatry (4 weeks) Outpatient
Surgery (8 weeks) Inpatient
This site schedules clinical experiences in four-week increments.
Third-Year Selectives
Allergy/Immunology
Anesthesiology
Cardiology
Critical Care
Dermatology
Emergency Medicine
ENT
Family Medicine
Forensic Pathology
Gastroenterology
Gynecology
Hem/Onc
Infectious Diseases
Internal Medicine
Interventional Radiology
Nephrology

Neurology
Nuclear Medicine
Obstetrics
Ob/Gyn
Ophthalmology
Orthopedic Surgery
Osteopathic Manipulation
Pediatrics
Plastic Surgery
Proctology
Psychiatry
Pulmonary Medicine
Radiology
Surgery
Urology
Fourth-Year Clerkships
Allergy/Immunology
Anesthesiology
Cardiology
Critical Care
Dermatology
Emergency Medicine
ENT
Family Medicine
Forensic Pathology
Gastroenterology
Gynecology
Hem/Onc
Infectious Diseases
Internal Medicine
Interventional Radiology
Nephrology

Neurology
Nuclear Medicine
Obstetrics
Ob/Gyn
Ophthalmology
Orthopedic Surgery
Osteopathic Manipulation
Pain Management
Pediatrics
Plastic Surgery
Proctology
Psychiatry
Pulmonary Medicine
Radiology
Surgery
Urology
Residency Information
Anesthesiology
Cardiology Fellowship
Diagnostic Radiology
Emergency Medicine
ENT
Family Medicine
Internal Medicine
Ob/Gyn
Ophthalmology
Orthopedics
Otolaryngology
Proctology
Surgery
Resources & Benefits
Facility Resources: Students have access to a call room, classroom with video conference capability, computers, dining room, internet, medical library, phones, printers, secured storage area, shower, study space and WiFi while on duty at the hospital
Meal Benefits: $100 monthly allowance for the cafeteria
Visiting Student Housing: Unavailable at this time
Duties & Opportunities
Student Duties: Students are required to participate in weekend call and weekend rounds as each rotation specifies
Didactic Opportunities: Students are required to participate in lectures, patient rounds and required reading as assigned
OMT/OPP Opportunities: Participation in OMM lab didactics on Mondays from 8-9 am required
Unique Site Characteristics
Background check and drug screen required annually
BLS and ACLS certifications must be current
Commutes up to one-hour may be required for some clerkships
Fourth-year core emergency medicine and 1 sub-internship must be completed at an OU Core Site

NBOME COMAT Subject Exams are proctored at this core site

Orientation provided prior to the first clerkship
TB screening required annually
Third-year selectives required at an OU Core Site

Travel may be required for third-year Clinical Skills Assessment (CSA)
Additions or changes to this site's information may occur at any time - information last updated 10/2/18
Contact Information