Mercy Health St. Vincent Medical Center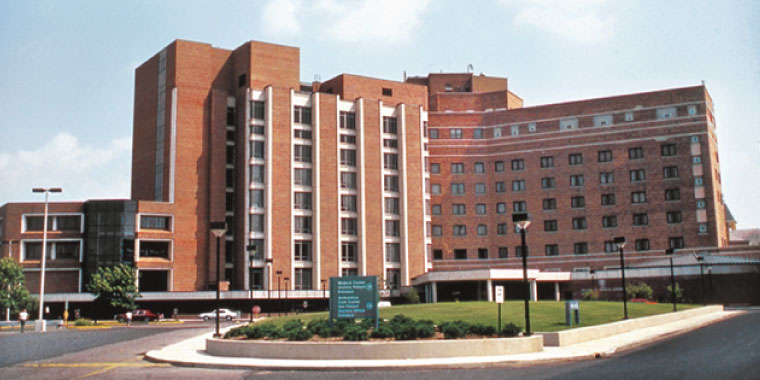 ---
Mercy Saint Vincent Medical Center, established in 1855, is the critical care regional referral and teaching center within Mercy, a seven-hospital, faith-based system serving Northwest Ohio and Southeast Michigan.
Saint Vincent is home to five Life Flight air ambulances, holds the highest designation for treating high-risk mothers and babies, is a Level I Trauma Center for children and adults and is an accredited Chest Pain Center. Saint Vincent maintains a completely modern, attractive and secure campus and also takes a leadership role in providing quality medical education and community development.
A Level I Trauma Center and a Level III NICU are only two of the many features of Mercy Health — St. Vincent Medical Center. Other offerings include our Birthing Center, The Mercy Health Heart and Vascular Institute, The Mercy Health Neuroscience Institute, Mercy Health Life Flight, Life Star Transport and the area's only Mobile Stroke Unit.
Site Focus
School Affiliations
Ohio University Heritage College of Osteopathic Medicine
KCU's College of Osteopathic Medicine
Hospital Statistics
Total Beds - 445
Admissions - 16,868
ER Visits -77,534
Births - 600
Inpatient Surgery - 5,451
Outpatient Surgery - 6,047
Trauma Center - Level I Adult; Level III Pediatric
DOs on Staff - 80
MDs on Staff - 775
Third-Year Clerkships
Family Medicine (4 weeks) Outpatient
Internal Medicine (8 weeks) Inpatient
Ob/Gyn (4 weeks) Inpatient
Pediatrics (4 weeks) Inpatient
Psychiatry (4 weeks) Outpatient
Surgery (8 weeks) Inpatient
This site schedules clinical experiences in four-week increments.
Third-Year Selectives
Anesthesiology
Cardiology
Cardiovascular Surgery
Critical Care
Emergency Medicine
Endo/Metabolism
ENT/Otolaryngology
Family Medicine
Hematology/Oncology
Hospice/Palliative Care
Infectious Disease
Internal Medicine
Interventional Radiology
Nephrology
Neurology
Neurosurgery

Ob/Gyn
Ophthalmology
Orthopedic Surgery
Otolaryngology/ENT
Pain Management
Pediatrics
Physical Medicine & Rehab
Plastic Surgery
Psychiatry
Pulmonary Medicine
Radiology
Sports Meicine
Surgery
Trauma Surgery
Urology
Fourth-Year Clerkships
Anesthesiology
Cardiology
Cardiovascular Surgery
Critical Care
Emergency Medicine
Endo/Metabolism
ENT/Otolaryngology
Family Medicine
Hematology/Oncology
Hospice/Palliative Care
Infectious Disease
Internal Medicine
Interventional Radiology
Neonatology
Nephrology
Neurology
Neurosurgery
Ob/Gyn
Ophthalmology
Orthopedic Surgery
Otolaryngology/ENT
Pain Management

Pediatric Cardiology
Pediatric Critical Care
Pediatric Emergency Medicine
Pediatric Gastroenterology
Pediatric Hem/Onc
Pediatric Infectious Diseases
Pediatric Nephrology
Pediatric Neurology
Pediatric Pulmonary Medicine
Pediatric Surgery
Pediatrics
Physical Medicine & Rehab
Plastic Surgery
Psychiatry
Pulmonary Medicine
Radiology
Sports Meicine
Surgery
Trauma Surgery
Urology
Residency Information
Emergency Medicine (ACGME)
Family Medicine (ACGME)
General Surgery (AOA)
Internal Medicine (ACGME)
Ob/Gyn (AOA)
Orthopedics (AOA)
Resources & Benefits
Facility Resources: Students will have access to the computers, internet, lounge, medical library, medical records, phones and printers while on duty at the hospital
Meal Benefits: Students receive employee discount for meals purchased in the cafeteria
Visiting Student Housing: Housing is not available at this time
Duties & Opportunities
Student Duties: Students are required to participate in weekly rounds with residency programs/rotations as well as rotation specific night call and weekend rounds
Didactic Opportunities: Students are required to participate in HCOM student didactics as assigned
OMT/OPP Opportunities: Opportunities for skill development in OMT/OPP is determined by the preceptor
Unique Site Characteristics
Background check and drug screen required annually
BLS and ACLS certifications must be current
Commutes up to one-hour may be required for some clerkships
Fourth-year core emergency medicine and 1 sub-internship required at an OU Core Site

NBOME COMAT Subject Exams are proctored at this core site

Orientation provided on the first day of each clerkship
TB Mask Fitting not required, but available through the hospital
TB screening required annually
Third-year selectives required at an OU Core Site

Travel may be required for third-year Clinical Skills Assessment (CSA)
Additions or changes to this site's information may occur at any time - information last updated 9/12/18
Contact Information
KCU Clinical Clerkship Coordinator:Noelle Herman
Core Site Contact: Bonnie Hay. MSEd, Academic Program Administrator
Contact for Outside Students: Jodi Achter, Medical Student Coordinator
Director of Medical Education: Nicholas Espinoza, DO, OUHCOM Assistant Dean