MetroSouth Medical Center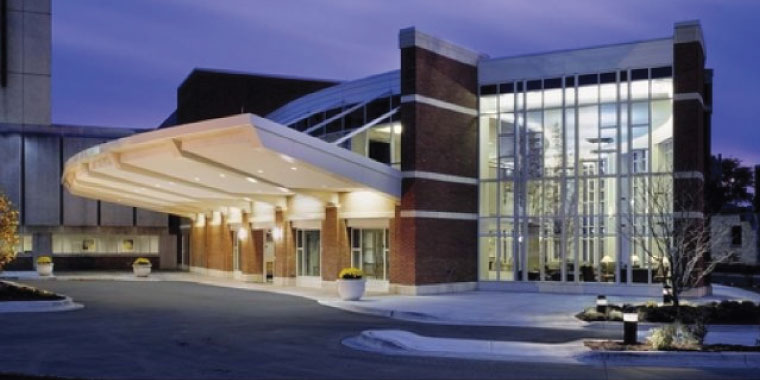 ---
MetroSouth Medical Center (MetroSouth) is a 314-bed, acute care hospital with a blend of private and semi-private rooms. MetroSouth has a network of seven health centers and 40 medical specialties, a nationally-recognized cardiac program, stroke telemedicine with 24-hour neurology coverage, senior behavioral health unit, level II+ birthing center and 24-hour laborists and hospitalists coverage.
MetroSouth promotes quality, safe care in a compassionate, patient-focused environment with a medical staff of 450 health care professionals. MetroSouth supports health through a full range of diagnostic services, senior care, along with medical and psychosocial support for the chronically ill. MetroSouth is nationally accredited for diagnostic testing for heart, vascular and women's imaging services, and it offers comprehensive home health services. The staff and physicians are committed to create an environment of healing, caring and connection for patients and families in the communities MetroSouth serves. Founded in 1905 as Saint Francis Hospital, MetroSouth Medical Center (2008) is located in the downtown, historic City of Blue Island, immediately adjacent to the southern end of Chicago and 18 miles south of downtown Chicago – about 25 minutes by automobile.
School Affiliations
KCU's College of Osteopathic Medicine and 16 other schools
Hospital Statistics
Total Beds - 285
Admissions - 8,819
Outpatient Visits - 84,847
Births - 966
Trauma Center - No
Third-Year Clerkships
Family Medicine (4 weeks) - must be completed off site
Internal Medicine (8 weeks) - Inpatient/Outpatient
Ob/Gyn (4 weeks) - Inpatient/Outpatient
Pediatrics (4 weeks) - must be completed off site
Psychiatry (4 weeks) - must be completed off site
Surgery (8 weeks) - must be completed off site
This site schedules clinical experiences in four-week increments.
Third-Year Selectives
Emergency Medicine
Gastroenterology
Infectious Disease
Internal Medicine
Neonatology
Ob/Gyn
Pain Management
Pathology
Radiology
Fourth-Year Clerkships
Emergency Medicine
Internal Medicine
Ob/Gyn
Psychiatry
Resources & Benefits
Facility Resources: Students have access to a classroom, computers, printer, study area/lounge and Wi-Fi or internet at the hospital
Meal Benefits: Unavailable at this time
Visiting Student Housing: Unavailable at this time
Duties & Opportunities
Student Duties: Participation in night call, weekend call and weekend rounds is required as assigned
Didactic Opportunities: Students participate in daily morning reports, daily patient rounds and reading assignments as assigned
Unique Site Characteristics
Background check and drug screen required
BLS, ACLS and PALS certifications must be current
Fingerprinting required

Flu vaccine required annually

NBOME COMAT Subject Exams taken at a Prometric Testing Center

(testing accommodations other than extra time may not be available)
TB Mask Fit required (provided by hospital)
TB Skin Test annually (two-step)
Orientation is provided on the first day of the clerkship
TB Mask Fit is required and provided by the hospital
TB screening is required annually (two-step testing)

Travel may be required for third-year Clinical Skills Assessment (CSA)

Travel may be required to meet third-year residency clerkship requirement
Additions or changes to this site's information may occur at any time - information last updated 9/13/18
Contact Information