Research Symposium
March 20, 2019
Research Symposium
March 20, 2019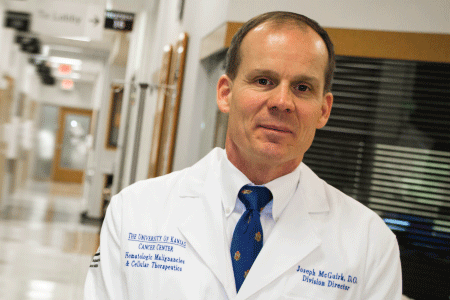 KEYNOTE
Dr. Joseph McGuirk (COM '90)
KCU's own Dr. Joseph McGuirk (COM '90) returns to the Kansas City campus for this year's Research Symposium as the keynote speaker. Dr. McGuirk is the Medical Director of Blood and Marrow Transplant at the University of Kansas Cancer Center and a Professor of Medicine at the University of Kansas Medical Center.
Please read our alumni spotlight on Dr. McGuirk from the KCU Magazine.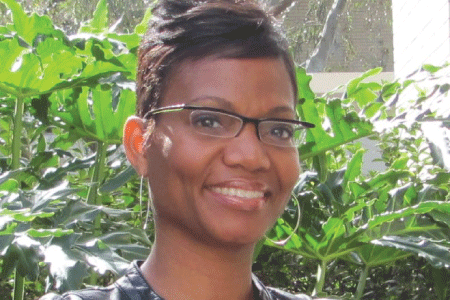 GUEST SPEAKER
Dr. Tamara Baker
Dr. Baker is a Professor in the Department of Psychology and Director of the Gerontology Program at the University of Kansas. She received her PhD from Penn State University in Biobehavioral Health, with a concentration in Gerontology, and completed her postdoctoral training at the University of Michigan's School of Public Health. She is the Editor-in-Chief of Ethnicity and Health (Taylor & Francis) and Editor Emeritus of Gerontology and Geriatric Medicine (Sage Publications). Dr. Baker is the past Secretary of the Gerontological Society of America (GSA) and past Chair of the GSA's Minority Issues in Gerontology Committee. She is the chair-elect for the GSA's Behavioral and Social Sciences section. She currently serves on the Editorial Boards of Innovation in Aging and the Journals of Gerontology: Series B.
Her research has been successfully funded by the National Institute on Aging, the National Cancer Institute, and the National Institute of Arthritis and Musculoskeletal and Skin Diseases. Dr. Baker's research focuses the behavioral and psychosocial predictors and outcomes of chronic disease and pain in older adults from diverse race and ethnic populations. She also examines health disparities and inequities in pain management among older adults.
Other emerging interests include understanding the role social determinants have on the physical and mental health, and social well-being and adjustment of older, black adults.
Submission Information and Guidelines
Current COM and COB students, faculty at KCU, and KCU-GME residents can submit an abstract for presentation. Students, faculty, and residents may only submit one first author abstract. If your research was not completed while enrolled at KCU, you can submit an abstract and present, but you will not be eligible to compete for awards. Poster abstract submissions for proposed research and completed empirical studies will be considered for presentation. Only completed empirical research project abstracts will be considered for oral presentations.
To submit an abstract for review, the following information will be requested:
Submitter name, email, campus, degree program, role and subject area


Presentation type (poster or oral presentation)


Additional authors


Conflicts of interest


Abstract Title


Abstract (250 word maximum)
The link to the abstract submission form can be found below and will be available from December 10, 2018 through Feb. 1, 2019.
Presenters will be notified by email if their abstract has been accepted by February 8, 2019.